1:1 Business Coaching And Consulting
Experience Business Coaching and Consulting on a 1:1 basis to bring your business, mindset and leadership skills to the next level!
Business Coaching and Consulting
Expect me to be candid, energising & transformative.
Hey, it's me, Mel!
To succeed with your online business, you need digital products, strategies for selling, content and copywriting, a lean business model and automation, leadership skills, an entrepreneurial mindset – and persistence.
Additionally, it is imperative to find joy and fulfilment in the journey.
Let's get together and make bold moves that build and boost your business! Working with me 1:1 and utilising my knowledge and experiences is your shortcut to your business success.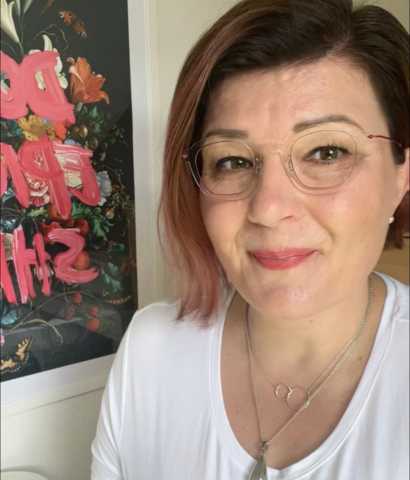 Business Coaching and Consulting: Your Shortcuts to Business Succes
Stop getting lost in motivational and emotional lows, stop chasing clients, and stop wasting time on ineffective tasks:
Keep your energy up, be irresistible to clients, automate and transform your business to skyrocket your income, free your time and live the amazing unique life you love!
You can ask me everything (🇬🇧 🇩🇪), and it can blend coaching, consulting & work shadowing as needed – even handholding when things become too rough for you :).
Here are some ideas:
 For example, we can ..
… work on calming your nervous system and increasing your positivity and motivation again in case you reach a very rough point and see no perspectives anymore (I know, entrepreneurship can be scary sometimes)
 …work on your limiting beliefs and mindset that hold you back
… work on your positioning, target audience, brand identity, product portfolio & upsell flow 
… review and improve your social media content strategy, funnels marketing, deep-dive together into CANVA
… review and improve your automation level (e.g. payment provider, invoicing, email system,… )
… we can review your workday and free up time for you
… 
Shortcut Business Coaching and Consulting Packages
CONNECT 360
60 Min. Online Call
CONNECT 360
90 Min. Online Call + 3 Days WhatsApp
CONNECT 360
4 x 60 Min. Online Calls + WhatsApp
CONNECT 360
12 x 60 Min. Online Calls + WhatsApp
Join Our Private Facebook Community
Share your stories, inspire others, build your community, spark transformation, nurture your entrepreneurial spirit, …